The Phase 4 Program was originally designed for those that need additional guidance after completing the 3 Phases in 1% Fitness. Though it's open to anyone seeking consistency and accountability in their workouts, with the guidance of video demonstrations and exercise descriptions, delivered on their smartphone.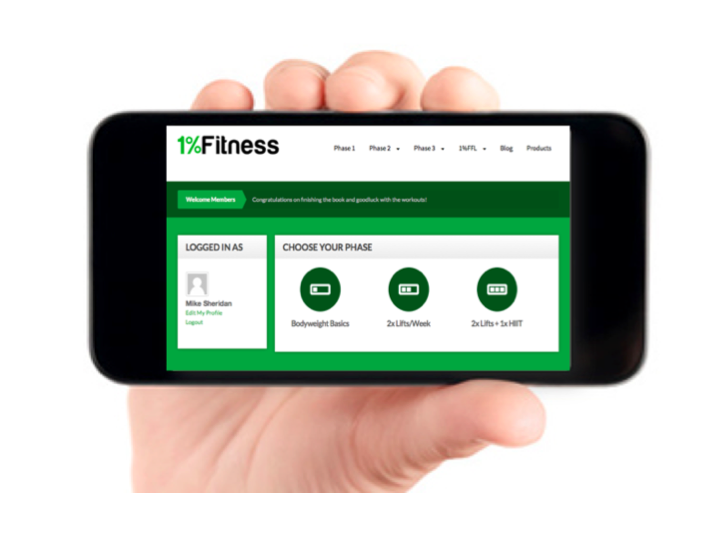 Using the same principles discussed in 1% Fitness this 4-phase program delivers 1x Resistance Training and 1x HIIT workout every 2 weeks for 8 weeks.  Building on what we've already worked hard to develop, and continuing to progress towards that better body and longer, stronger life.
Here's a sneak preview of one of the exercises from the HIIT workout:
Level 1: Hand-Walks In – No Push-Up
Level 2: Hand-Walks Out + Push-Up
If you've completed 1% Fitness and obtained your password you can access the workouts by clicking on the Phase 4 tab on the main menu of the Member Site.  If not, you can purchase all 22 weeks of workouts (this 8 weeks, and the 14 weeks from the book) by Clicking Here.
Stay Lean (and Strong)!
Coach Mike
---
RELATED ARTICLES:
1% Fitness FAQs - Looking to Gain Mass